Fashion show in the 8th arrondissement of Paris
The 8th arrondissement of Paris is the area where the Champs Elysées is located. It has been the center of French political economy since ancient times and is also a famous art and fashion center. It is reported that the city halls in the 8th district have been holding various art exhibitions on a regular basis, but they have never held fashion shows.
Chen Hao became the first fashion designer to enter the 8th District City Hall in Paris and was the first Chinese designer. Designer Chen Hao uses a new perspective and unique design style to demonstrate the diversity of Sino-French cultural collisions.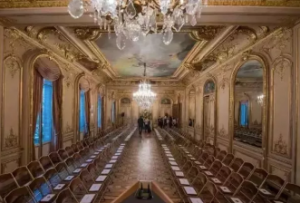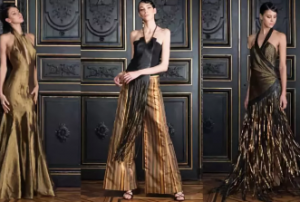 Mr. Qi, the Chinese ambassador to France, and Jeanne d'Hauteserre, the head of the Paris 8 district, attended the fashion show that night.
At the event, the Chinese Ambassador to France, Mr. Yan, delivered a warm speech.
French art, political, business elites gathered, French actor, screenwriter Wang Xin, guest host. More than a dozen entrepreneurs from China also attended the conference. The famous Chinese movie star Song Jia attended the fashion show for the first time, and used her stunning first show to push the conference to the climax.
Chen Yi, a fashion designer from France, was the founder and chief designer of BEI apparel brand. After graduating from the Central Academy of Arts and Crafts, he went to France to study and work. In 2007, he returned to China and opened the Beistyle Fashion Design Studio. Because her work incorporates the sculptural sense of natural and Western art unique to the oriental elements, she is known as the "hybrid" designer.
Chen Hao is not only a fashion designer, she is also keen to explore and share cross-border creations with artists from different cultural backgrounds and different fields. She has continuously broken through and innovated in her own exhibition of BEI Garden, integrating photography, sculpture, music and other art forms into fashion design, striving to break the separation between art and life, and to combine art and life perfectly.